Potcake Aviation is your FBO at the McMinnville Municipal Airport. Located southwest of Portland and in the heart of Oregon's Wine Country, we are the ideal location for your trip to the Willamette Valley.
Learn More
To provide outstanding service and develop professional relationships with our customers. We are devoted to going above and beyond to accommodate our client's flights, making your arrival and departure at our Oregon Wine Country airport the best experience possible.
Learn More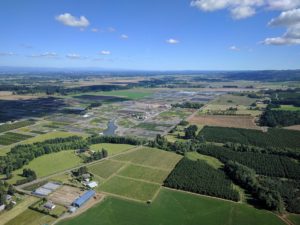 CONTACT US
Do you have questions about our FBO services? We look forward to serving you during your time spent in the beautiful Oregon Wine Country. Cheers!
What does Potcake Stand for?...
Potcake is the name given to the indigenous dogs of the Bahamas islands. Our family dogs and many more we have rescued were born on these Islands and it's our goal to increase the chances of finding a place for every Potcake. To learn more about these unique dogs, Royal Bahamian Potcakes, and our wines visit www.potcakesaga.com.